Shopping Cart
Your Cart is Empty
Thank you for your business!
You should be receiving an order confirmation from Paypal shortly.
Exit Shopping Cart
CLICK HERE first to read how your gift will be used.
Listen To "George Street"
CLICK HERE and listen to "George Street", the story of an old man who handed out gospel tracts. It's under 10 minutes long. Listen and be amazed. You might even want to do something! :)
CLICK HERE if you have comments or questions you'd like to share.
Networking on Facebook to Evangelise the World
DON'T READ THIS PAGE
..... Unless you're willing to explore new ways of evangelism; new ways of spreading the gospel; new ways of leading people to a knowledge that they are guilty before God who alone is Holy; new ways of leading them to the truth that their sin has been paid for by the blood of Jesus - a sinless sacrifice.
A statistical analysis of Christians who have been invited to this site has shown that many either don't visit long or don't visit at all. We're still trying figure out why but we have a good idea. We think it has a lot to do with the fact that there is "training" involved and this puts some people off because they can't just jump instantly into Website Evangelism. They have in mind a certain kind of evangelistic style and they are hoping they can engage in it here. But when it doesn't instantly pop out at them, they click away.
If that's you, perhaps we can change your thinking at this moment before you read any further. To be perfectly frank, 100's of thousands of people may miss out on encountering the Gospel because you are not willing to do some training first. We want you to understand that we are inviting you to go on a mission and that like any missionary, you need training to serve in the area you're going into. Sure, you will be familiar with some of the things we share but most likely not all. And since we have been working in this area for a while (and we're learning all the time too) we want to pass on that knowledge to you so that the Website Evangelism strategies we give you will be used effectively.
We want to show you the power and potential of Website Evangelism. But we can't do it in a sentence. We don't have a quick fix. This is not Instant Evangelism.
So, if you have a few minutes and you are willing to consider this page a training manual for the mission you're invited on, they maybe we can work together to take the gospel of the kingdom to the nations of the world (Matthew 24:14). We hope you do :) Please read on and get to know the mission and how it works.
Jesus said, "Follow me and I will make you fishers of men."
Come fishing with us!
You are invited to participate in a Unique Christian mission doing Evangelism on the Internet.
It's called:
Website Evangelism
"Casting the Gospel Net over the Internet"
Here's HOW we do it
As many as 13,000 people have been to one of those gospel presentations in just 30 days.
The amazing thing is that none of them were looking for the Good News!!!
They were just curious about the topic we built the site on.
To date, it has been visited by 205 nations.
It all works like Jesus encounter with the woman at the well except its happening on the Internet. People come to websites we create on topics they are actually looking for. Then, while they are there, they click on strategic links which invite them to partake of the waters that spring up to eternal life. We need your help to promote these sites.
WHAT EXACTLY ARE YOU BEING INVITED TO DO?
It's simple: read this page, visit a website, use the "like" button and forward a link.
That's it!
These brief actions have potential to spread the Gospel of Jesus, to hundreds of thousands of lost souls. But you need to follow the instructions on this page carefully for this to happen.
The website we are wanting to promote has been visited by over 127,000 people in just 30 days because it has been supported by Christians who are passionate about reaching the lost. We want to reach more people and we need your help.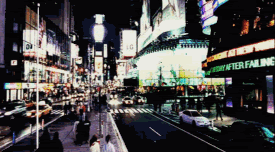 Our focus is Matthew 24:14. No money is being asked for and you do not have to become a member of this site to join the Facebook Mission. Just go on a short mission exercise with us. That's it. Visiting the website referred to above, will help move it up the search results on Google so more people can find it and the gospel presentation we have placed on it.
Belief Statement for the Internet Mission explained below.
There is only one God and creator of the universe. The Bible is the infallible Word of God. Jesus is both man and God. He was sent by the Father so that his death might be a sacrifice for sin. After his resurrection he ascended to heaven from where he shall return to judge the living and the dead. The Holy Spirit who regenerates the soul is given to all who humble themselves before God, repent and believe the gospel. Heaven and Hell are real. Every person ever born will go to either one or the other after death - forever.
It's never been so easy to reach the world with the Gospel
Here are four reasons why we believe you need to go on this brief mission exercise
1. God commands us to preach the gospel to all nations (Matthew 24:14)
2. We are commanded to make the most of every opportunity (Ephesians 5:16)
3. 150,000 people die every day. That's nearly 2 every minute. Many go to hell.
4. Website Evangelism is making a difference as you will see in the table below
The survey below is on the same page as our main gospel presentation: the Good Person Test. While surveys are never 100% and while the focus of this mission is not on "results" but the exponential spread of the gospel, the survey has encouraged us that by God's grace, we are making a difference for Jesus, in people's lives.
Question: Your thoughts on the Good Person Test?
(Results as at May 1, 2010)
| | |
| --- | --- |
| It lead me to repent B4 God & believe the gospel | |
| It brought me back to the Lord | |
| It stirred my conscience, I'm open to what it says but need more time to think. | |
| As a Christian, was lead to repent of something(s) | |
DO YOU HAVE 10-20 MINUTES?

WE REALLY NEED YOUR HELP
VERY IMPORTANT
We are asking that you visit an evangelistic website (which we will mention below) by using a very specific search phrase. It is very important to the success of the mission that you use this search phrase. When searching on google.com with this specific search phrase, our website is currently coming up at the bottom of page 1 in the search results (occasionally it slips to page 2). That's fantastic but we want to see it at number 1 on page 1!
WE NEED YOUR HELP TO DO THIS
The following mission exercise has been done "on air" through a national Christian radio station in New Zealand called, Radio Rhema. The results were amazing. Lots of people visited the site which helped to move it up the Google search results. This meant that more people (including those who don't know Jesus) clicked on the site and had the opportunity to discover the Good News about Jesus Christ. We want to do this now with you but instead of doing this over the radio, it's through email.
Even if you have a good Internet knowledge, please read these instructions carefully.
INTRODUCING AN EVANGELISTIC 2012 WEBSITE
The site that you will see below has been set up to help people understand (1) the lies thEY have been told about the world ending in 2012 and, more importantly, (2) the truth about Jesus Christ and how to be saved.
HERE'S WHAT TO DO
There are two steps
A. VISIT A WEBSITE
Please read all 7 steps FIRST, before visiting the website.
1. Go to google.com
2. Enter "2012 doomsday" (without the speech marks) in the Google search box. (NOT the website address box which is usually at the very top left of your browser! And NOT Yahoo search or any other search. It must be a Google search from google.com )
3. Look carefully through the results that come up until you find the specific result below which at the moment is towards the bottom of page one but you may need to look on page two or three of the results.
PLEASE DO NOT CLICK ON ANY OTHER SITE IN THE RESULTS.... WHY?




The reason for this is that you will end up promoting another site that says 2012 is the end of the world and, more significantly, does not tell people that they need to repent and believe the gospel. We have looked ourselves and to date, we have not found a salvation gospel presentation on any other site on this topic in the first few pages of search results. So we don't want to promote websites that do not give the Gospel.




OK... you will notice three to four parts to the search results...seen above




(a) Title in BLUE (it shows purple in the image above as the site had already visited)

(b) Description in BLACK [two lines of writing]

(c) The website's domain name or URL in GREEN (see above)




Make sure BEFORE you click on anything, that you have found the result with the same website name in GREEN as the one above. Read the name carefully because there are some domain names that come very close to this one.




Make sure it ends with ".net" and not ".com"




Then...







4. Click on the Blue [purple above] link to the site "End Of The World 2012 - 2012 Dooms Day"




5. Spend 10-20 minutes (more if you can) visiting at least 6 pages.




6. If you have not done so already, bookmark the site using "Favourites" on your web browser menu.




7. Visit the site again later in the next two days using the bookmark to get there.




You only need to follow steps 1 -6 once. Once is enough. But you can still keep visiting the site using your bookmark. We hope you do.




By following these instructions, you will be helping move the EOTW2012 site up the Google search results for the target search phrase, "2012 Doomsday". This means that more lost souls will see it and click on it and have the opportunity not just to discover the lies about 2012 but, more importantly, the truth about Jesus Christ and what he has done for them. You will be using a Website Evangelism method / strategy to help us bring the gospel of the kingdom to the nations of the world (Matthew 24:14).




B. VISIT YOUR FRIENDS




1. Click the Facebook "like" button when you visit the End Of The World 2012 site. Then, visit the End Of The World 2012 fan page on Facebook. Next, on the fan page, click the "suggest to friends" link under the yellow globe in the top left - invite all your Facebook friends to visit the EOTW2012 site and become a fan too. This will generate more links on Facebook pointing to the EOTW2012 site and therefore more opportunities for people to hear the Good News.




2. Invite Christians who are passionate about spreading the Gospel to come to THIS PAGE - the one you are reading now. Send invites to Christians on Facebook. You can use a private message to individuals or send to the Groups. You can create mailing Groups of up to 20 people per group under Edit friends section under the "Account" tab at the top right of your Facebook page. But only send links to the page you are on now, to Christians passionate about reaching the lost. Do not send this link to the lost.




You could say something like, "I know you're passionate about spreading the gospel so check out this page. I've read it myself and am getting involved in the mission." That's all you need to say, this page will do the rest. They they can read this page and follow the same steps you are following now. This has powerful potential for the exponential spread of the gospel.




3. Invite nominal Christians and the Lost - people NOT on Facebook, to visit the EOTW2012 site. You could say something really simple like, "I just checked this site out and thought it was worth a look. Have a look yourself and see what you think. " That's it. Short and sweet. Don't do a big sales pitch. The 2012 topic will get their curiosity going all on its own!




"And this gospel of the kingdom shall be preached in all the world for a witness unto all nations; and then shall the end come." Matthew 24:14

0

/