Shopping Cart
Your Cart is Empty
Thank you for your business!
You should be receiving an order confirmation from Paypal shortly.
Exit Shopping Cart
CLICK HERE first to read how your gift will be used.
Listen To "George Street"
CLICK HERE and listen to "George Street", the story of an old man who handed out gospel tracts. It's under 10 minutes long. Listen and be amazed. You might even want to do something! :)
CLICK HERE if you have comments or questions you'd like to share.
2012 Mission Invitation - Come Fishing With Us!
SPECIAL NOTE: THIS MISSION TARGETED PEOPLE'S INTEREST IN A 2012 DOOMSDAY. WHILE WE ARE NO LONGER GETTING 10s OF THOUSANDS OF VISITS PER DAY AS WE WERE TOWARDS THE END OF 2012, OUR 2012 WEBSITE IS STILL BEING VISITED AND PEOPLE ARE COMING TO FAITH. AND WHILE THE STATISTICS BELOW ARE OUT OF DATE, YOU MAY BE INTERESTED IN READING THE TESTIMONIES.
Send the link for this page to all your Christian contacts.
Through Website Evangelism people are encountering the living Gospel of Jesus Christ!
The following is from a woman who viewed a Gospel presentation on our 2012 site.
I want to let you know - and I just have to praise the Lord - your site has led convicted me. I've been under conviction for a while and have been ignoring the Holy Spirit. After seeing some things on your site I couldn't bear it anymore. I spent time in prayer - right here at my computer - begging the Lord to forgive my sins. I'm so guilty but God is so good. Just by bringing my guilt to Him and admitting it I know He has paid my debt. His mercy is so overwhelming. I want to thank you for being a tool God has used to bring me back to Him. God Bless you and I pray that this site touches others the way it has touched me! Testimonies of people God has touched through the 2012 site.
We pray that as you do, many of you will catch the vision and answer the call.
Please watch the videos on the "Home" page and on the "Website Evangelism in Action" page.
Please also read the URGENT CALL TO ACTION at the bottom of this page.
On November 13, 2009 the Movie "2012" opened at the box office.
Website Evangelism has a mission project focusing on people's interest in the 2012 End Of The World predictions and theories. This has become a an amazing opportunity to proclaim the gospel. We are seeing God bless this mission but we need your help to do more.
The website we have put together on 2012 that does two things:
(1) Uncovers many of the lies about the 2012 predictions and explains why they will not happen.
(2) Leads people to the truth about Jesus with a gospel presentation and an invitation to respond.
One person who visited this site wrote: "Thank you so much....this website saved me."
To visit our 2012 site CLICK HERE (which will open a new browser page) but please come back to this page you're on now as it has vital information on it for understanding our 2012 Mission - especially the URGENT CALL TO ACTION
Around November 2008, we created a website about the End Of The World 2012 theories
As at October 3, 2011 there have been over 2,000,000 visits from over 200 nations to that site.
Many viewed a salvation message on it. Some said it lead them to repent and believe the gospel.
This is just one of the websites which Website Evangelism has created. There is room for many more.
150,000 die every DAY, 107 every minute! With Website Evangelism, 60 seconds is enough time to reach 100's with the gospel. Do you have a minute? We need your help to take the gospel of the kingdom to the nations of the world (Matthew. 24:14) through the world wide web. You will be surprised how easy it is. Please help us while this "door of utterance" is open (Colossians 4:3).
Jesus said, "And this gospel of the kingdom shall be preached in all the world for a witness unto all nations; and then shall the end come" (Matthew 24:14). In the parable of the banquet he also said, "And the lord said unto the servant, Go out into the highways and hedges, and compel them to come in, that my house may be filled." (Luke 14:23).
Website Evangelism is taking the gospel of the kingdom to the nations of the world through the highways and byways of the world wide web.
Jesus, "Follow me and I will make you fishers of men" (Matthew 4:19). We are inviting you to come fishing with us on the world wide web. This is an invitation and opportunity for individuals and congregations to take the gospel to the nations. The nations include those who live in the community in which you live and worship and not just the Internet community.
How does Website Evangelism work?
Website Evangelism builds websites on topics the which the lost are actually interested in

We insert a

presentation

on each site which calls people to "repent and believe the gospel"

We promote these sites through search engine optimization techniques and networking

People find these sites because the sites are turning up on page one of a Google search

Many visitors also visit the gospel presentations and other pages with Scripture on them

Email and survey results indicate that sinners are being saved and saints are repenting of sin.
This is a mission to spread the Gospel and reach the lost.
The harvest is plentiful but the workers are few.
Will you be one of them?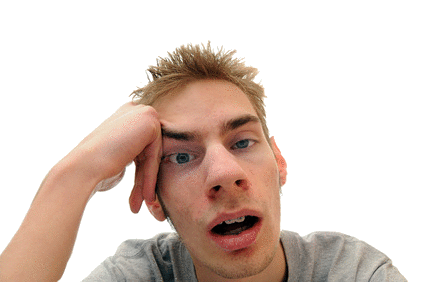 How to avoid disappointment
The purpose of Website Evangelism is: Evangelism - proclaiming the Good News about Christ's death for sinners (Mark 16:15). While we offer some "results" from the approach of Website Evangelism below, the focus of this mission is not on results! That may be shocking for some to read. But it is entirely Scriptural. Jesus did not say, "Get converts" but "Preach the gospel" and "Make disciples". If Evangelism for you means, "Get converts" then not only is it unbiblical but it is destined for disappointment and frustration. However, if you understand that Evangelism is obeying Jesus command to "Preach the gospel" you will be successful every time you do it.
is not measured by responses to the gospel but by the spread of the gospel
Jesus said, "And this gospel of the kingdom shall be preached in all the world for a witness unto all nations; and then shall the end come" (Matthew 24:14).
What's been happening since we built the 2012 website?
It is now number 1 on page 1 of a Google search for the target search phrase it was built on

In one 30 day period, over 13,000 people visited the main gospel presentation

This site has been visited by 211 nations - as many as 189 have visited in a month

Over 200,000 visits in 1 month, 100,000 in 5 days, 45,000 in one day!
The AMAZING thing is that these people were not searching the Internet for the Good News about Jesus Christ. They were just curious about 2012 and after a Google search, landed on our 2012 site.
What about "Results" then?
The following list shows the responses of 17,491 people who did a one-question survey about the Good Person Test placed on the End Of The World 2012 website.
15% (2,631) said that it had lead them to repent before God and believe the gospel

17% (2,983) said that it had lead them back to the Lord (people who had strayed from Christ)

12% (2,036) said that as a Christian, it had lead them to repent of something(s)

15% (2,628) said that they were open to what it said but needed more time to think
It is important to understand that (a) not everyone who visited this page did the test and (b) not everyone who does the test will do the survey and (c) all surveys always have a margin of error. However, there is enough information here to encourage us that the gospel is getting out to the nations and having a real impact on people's lives (John 4:36; 1 Corinthians 3:7).
PLEASE NOTE: Successful Evangelism is not measured by conversions but by the spread of the gospel message. Successful evangelism is about taking the gospel of the kingdom to the nations of the world (Matthew 24:14 - a great verse to memorise. See also Philippians 1:12).
Testimonies from the 2012 website?
Glory to God for the following testimonies....
Praise the Lord! I came across your site and just wanted to say thank you for what you are doing online. I am an Asst Pastor at my church and I thank God that someone has decided to put the truth out there rather than the entertaining lies that have been posted in the media and online.
I Thank you for all you have done my life has been changed from this day forward.
I want to thank whoever put this website up it truly changed my life just a few hours before stumbling across this site (I was looking at pages about the end of the world just out of curiosity) but I had a humbled heart as I answered each question 100% truthfully and I'm happy I did cause I know now that I'm a new creation in Jesus Christ our lord and words can't describe the feeling of complete peace that came over me when I prayed and poured out my heart to god thank you and god bless!
I have been wondering about if the world was actually going to end in 2012 and I clicked on your site. I absoultly LOVED it. So much information. You have changed my life. I just wanted to thank you for guiding me into the right path. Before I came to your site I didn't really understand what God and Jesus was really about. I thought I was a Christian but watching some of the videos and reading the information I realized I wasn't really saved yet. I now understand what's really important in life. Thank you very much
Just wanted to say a quick thank you for your page. I love the way that when I am far from God, he always finds a way to get me back on track . . . I suddenly started wondering about the end of the world, and I ended up renewing my faith through the links on your pages. Thank you and God Bless
I really don't know how I actually went through all of that. I been living a life of partying getting drunk, use drugs. And i really feel that this helped me realize that I'm not doing good. I used to go to Church a lot and then I left it to live this crazy life. Me and my husband always fight ever since we left God. Thank you for this wake up call. It's kinda funny actually, I was just trying to research on the end of the world, and I think God wanted me to visit this site for a reason. Thank you.
"I just wanted to say Thank You for this website. I am now back to the Lord after committing every sin besides Murder in the Ten Commandments. I bowed to Jesus in prayer with an aching in my heart like no other. I asked him to forgive me of my sins and take my life into his hands and lead me into righteousness. I back slip and did everything my family who are all Christian told me to not ever do. Thank You again."
I have had many challenges in my life, and left God out of anger. My spouse left me after 31 years of marriage for another man. I have heard about 2012 and became very scared of the unknown and death. So I prayed last night to forgive me and help me find the way. I did speak to God and I found this site.
Hello, first I would like to say your site is great you are helping a lot of people not believe in 2012 and also are helping people just like myself really look at themselves and see If they are worthy of entering heaven. I'm 16 years old [male] and I looked at myself as a good person and then I took the test. I failed the test and thought wow I really need to change. It's weird how randomly I decided to search 2012 stuff and then it leads me to a test which really made me decide to change. But god works in mysterious ways.
I want to thank you so much for the site. It helped me realize what I have become and what kind of person I should be. I hope I have changed, and I will try my hardest to be a better person. Again thank you very much.
I have taken the time to read your article, and "yes" i am humbled by the "truth" I have always seen myself as a christian in faith, although i struggle to give much thought to my saviour. Yes i am a sinner, and want to be cleansed, and forgiven for my sins! I am so glad i stumbled "quite literally" upon this article! It really has made me think where i am heading. Above all i want Jesus in my life to guide me through this life and i would like to thank you sincerely.
"I just had to come back to your site to thank you for waking me up over a year ago. I wasn't a Christian over a year ago until I came to your site. I am now walking with the Lord and it was because of you and the Lord. So thank you again."
After spending some time watching and reading your site, it came to me that I truly did not know what repent meant in whole. Thank you for helping me open my eyes even wider. I Love the Lord and just want to be clay in His hands. Thank you dear Jesus for showing me this web site.
"As difficult as this is going to be ..I KNOW I have been searching for truth as respects my salvation...with the help of God and trust in my Lord and savior Jesus Christ I now BELIEVE I'm on the right path."
"I want to know more about the Bible" [sent from someone who said that they were a Hindu]
Return to top of page and watch short 2:22sec. video on the 2012 site.
You may need to scroll down a bit after you click this link.
Someone once said, Find out what God is blessing and do more of it."
God is blessing Website Evangelism
Will you help us do more!
With 21 December 2012 just around the corner we need Christians to sign up as members of Website Evangelism. We need your support to help us secure our position in a Google search for the website we built on the 2012 theories. At the moment, that site is number 1 on page 1 of a Google.com search for "end of the world 2012". This 2012 site is also highly ranked for other search phrases and in other Internet SEARCH ENGINES such as Yahoo and Bing! But this could all change. We could lose our high ranking and with that, tens of thousands of lost opportunities (even more) for people to encounter the gospel.
That's why we need Christians to sign up as members of Website Evangelism.
The reason for this has to do with Search Engine Optimization: SEO. This is all about the way a site is built (our part) and promoted (something you can do) so that it can be found easily by people searching the Internet. We can't do all this on our own. There are some technical things we can take care of but we need help with other things... Your part will be to go on a number of short and relatively easy missions using legitimate strategies for promoting a website. The more people doing this the better. And you won't even need to leave home. These missions will not only help us promote the sites we build and keep them highly ranked on Internet searches, but they will also help you reach out to your friends and contacts.
Past experience tells us that when 21 Dcember 2012 gets close, visits are going to spike.... And go through the roof! We want to still be at number 1 when that happens.
Here's why...
Around 50% of all people searching on the internet choose the first website in the search engine results page. This drops off dramatically to about 15% for a site placed at number 2. A site at number 10 gets around 2%. If we were to drop from number 1 to number 10, this could amount to the loss of 10's of thousands of visits in one week....
During a spike in visits, it could bring the same loss in just one day.
People are searching the Internet every moment of every day. Right now, it is urgent that Christians sign up as members of Website Evangelism (it's all free) so that we can work together to keep the 2012 site high up in search engine results. This will help us bring the Gospel to reach many of the people searching the Internet on this topic. When you join up we will show you how. You will be surprised at how little time it takes and how easy it is to do evangelism on the Internet.
One of the "missions" we'll invite you on takes less than five minutes, you only have to do it once, you don't actually have to communicate with any individual, and yet it has potential to reach thousands!
Please, would you partner with us in casting the gospel net over the internet. God has given us a door of opportunity and we need your help to keep it open so that lost souls may encounter the saving Gospel of Jesus Christ.
/